WIDE RANGE TUBE BENDER KITS
For 1/4" to 7/8" O.D. tubing.
Each tool quickly adapts to all sizes in its range by changing forming wheel and block. Telescopic handles reposition during bend for best leverage. Calibrations show precise bend angle. One piece benders furnished for 1/4" and 5/16" O.D. sizes. Furnished in tool case with space for other tools needed on the job.

Conforms to Federal Specifications GGG-B-191a Type III, Class 1.
Download the Tubing Tool Selector
Reference Guide 01 (PDF)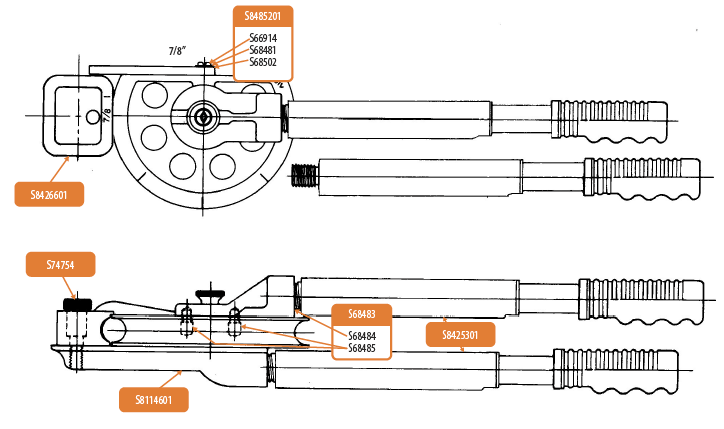 link to Imperial Tools index page