Lowell Ratchet Design Technology

download LOWELL 2018 catalogue (14.5 Mb)
design bolt-thru feature specials
Simplicity of Design for Reliable Service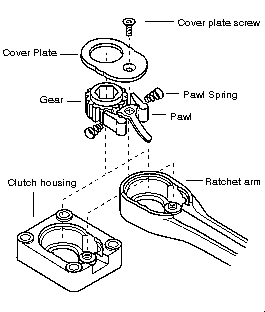 The key elements in all ratchet designs are the toothed wheel and pawl. Together they control intermittent motion in one direction of rotation. Ratchets have one or more pawls that are usually spring-loaded to ensure positive contact with the wheel teeth.

A ratchet's rotation direction can be reversed with a cam-type shifter positioned between the pawls. When using dual shifters and pawls, both pawls can be engaged simultaneously to lock the wheel in place, or can be disengaged to allow free-nunning in either direction.

All of the above components are enclosed in Lowell ratchet arms, ratchet clutches, and socket wrenches.
Unique Bolt-Thru Feature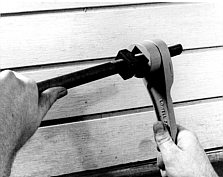 Lowell's unique Bolt-Thru feature allows bolts to pass entirely through the socket ratchet so that nuts can be secured on any threaded length.
Stock Ratchet Designs and Special Needs
At Lowell, we've got a wide selection of ratchets ready for off-the-shelf delivery. In addition, we've got plenty of experience with custom designs. Whatever you need, from very large ratchet arms to the smallest of socket wrenches, Lowell ratchet technology can satisfy your requirements.