thread identification page
Screw Pitch Gauge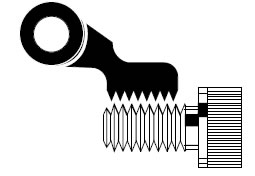 It is critical that inserts match the tapped hole exactly as some inch and metric are very close but only one is
exactly right.

A screw pitch gauge is the perfect tool to identify exact TPI or pitch.
see our range of Screw Pitch Gauges

The bolt diameter should be measured and matched to the closest size over, relating to the TPI or pitch of the thread.

In general, major diameter of bolt or male thread will always be slightly less than the exact diameter listed in the thread identification and drill chart .
---